This LUOlight installation consists of a straight module MOD-S118 with lens optics. The luminaire body is white painted bamboo, the lens adapter is made of black painted bamboo.
The luminaire has up- and down directed light components that can be adjusted remotely from 2700-6500K.
Location: Adi Kalusteet Vanha Talvitie 13 A 00170 Helsinki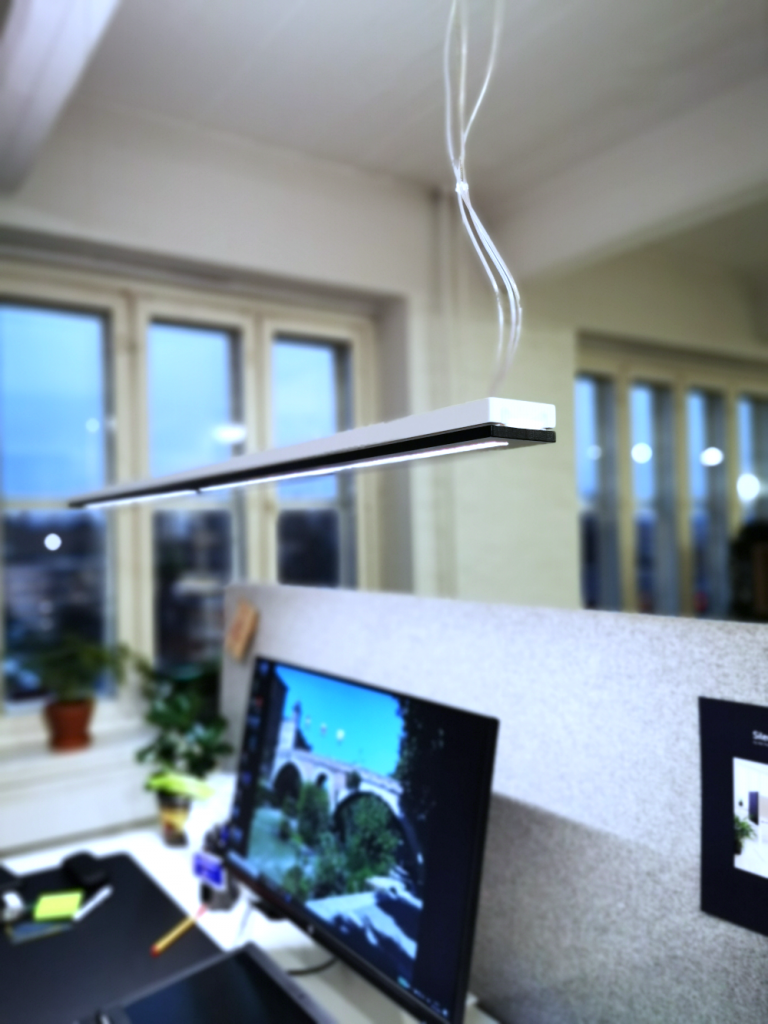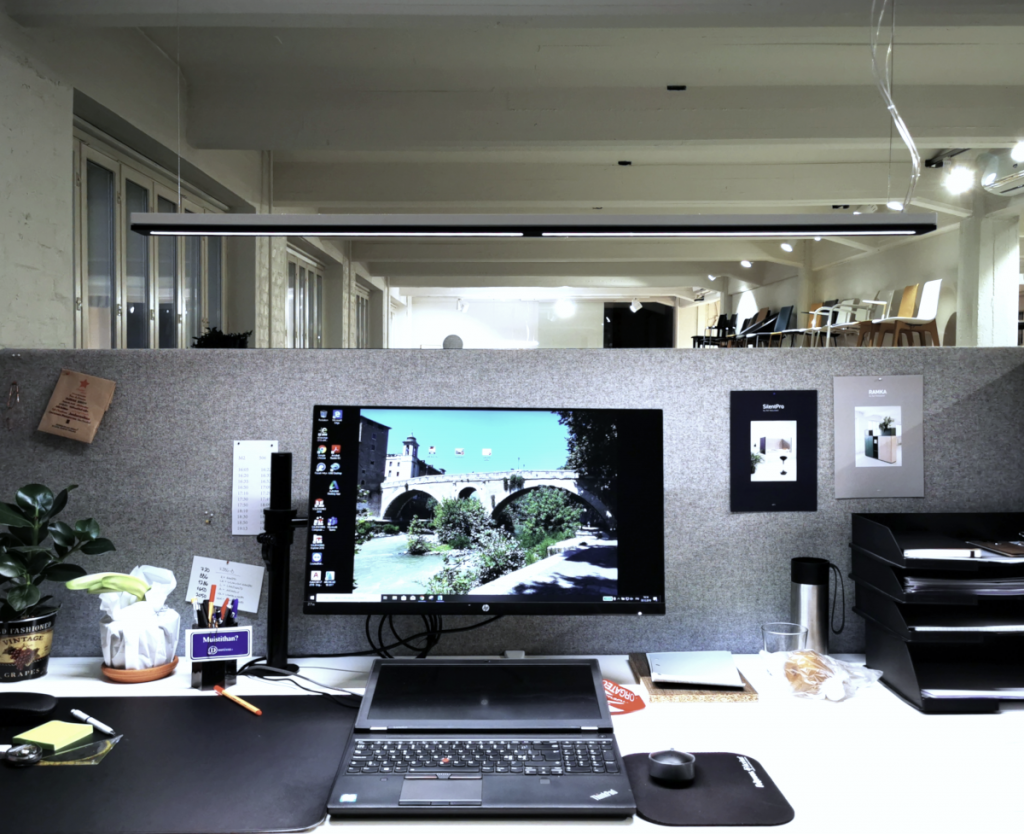 This Installation below consists of four MOD-D85 that form a circle with acrylic optics.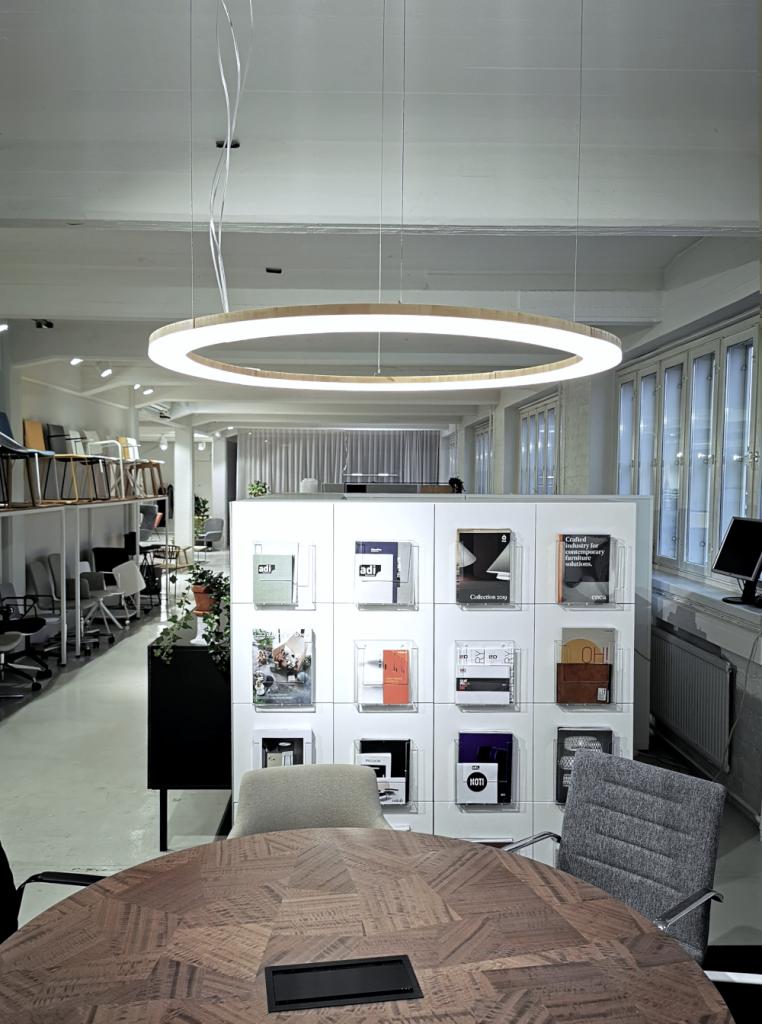 LOCATION: